Are you planning a hotel stay and looking for some expert tips and tricks to make your experience even better? Look no further than "The Ultimate Guide to Hotel Stays: Tips & Tricks". In this comprehensive guide, you will find everything you need to know to make the most out of your hotel stay, from booking the perfect room to making the most of hotel amenities. Whether you're a seasoned traveler or a first-timer, this guide will provide you with valuable insights and practical advice to ensure a memorable and comfortable stay at any hotel.
Choosing the Right Hotel
Location
When it comes to choosing the right hotel, location is key. You want to make sure that the hotel is conveniently located to the attractions and activities you plan on enjoying during your stay. Whether you're looking for a hotel in the heart of the city or near the beach, take some time to research the surrounding area and ensure that it meets your needs.
Budget
Another important factor to consider when choosing a hotel is your budget. Set a budget before you start your search and stick to it. Keep in mind that the cost of a hotel can vary depending on the season and location. Also, consider what amenities are included in the price. This will help you prioritize what is most important to you and find a hotel that fits within your budget.
Amenities
Think about what amenities are important to you during your stay. Are you looking for a hotel with a pool or fitness center? Do you need a hotel that offers complimentary breakfast or Wi-Fi? Make a list of the amenities that are must-haves for you and use this as a guide when searching for the perfect hotel.
Reviews
Before making a final decision, it's always a good idea to read reviews from previous guests. This will give you a better understanding of the hotel's reputation and what to expect during your stay. Look for reviews that mention cleanliness, customer service, and overall satisfaction. Keep in mind that everyone's experience may be different, so take the reviews with a grain of salt.
Booking the Hotel
Direct Booking
One option for booking a hotel is to do it directly through the hotel's website or by calling their reservation line. This can sometimes result in better rates or additional perks, as there are no third-party fees involved. Additionally, by booking directly with the hotel, you have the opportunity to communicate any special requests or preferences.
Online Travel Agencies
Another popular option for booking a hotel is through online travel agencies (OTAs) such as Expedia, Booking.com, or Hotels.com. These websites allow you to compare prices and amenities across multiple hotels, making it easy to find the best deal. However, keep in mind that there may be booking fees associated with using an OTA.
Comparison Websites
If you're looking for a way to compare prices and reviews across multiple booking platforms, consider using a comparison website like Trivago or Kayak. These websites aggregate prices from various OTAs and hotel websites, allowing you to see all your options in one place. This can save you time and help you make an informed decision.
Before Your Stay
Research and Plan
Before your stay, take some time to research the destination and plan your itinerary. This will help you determine what amenities and services you will need from your hotel. Additionally, research the local area to find out what restaurants, attractions, and transportation options are available. Being prepared will help you make the most of your stay.
Check Hotel Policies
It's important to familiarize yourself with the hotel's policies before your stay. This includes check-in and check-out times, cancellation policies, and any additional fees or charges that may apply. Knowing the policies in advance will prevent any surprises and ensure a smooth experience.
Pack Essentials
When packing for your hotel stay, don't forget to bring some essentials to enhance your comfort. This may include toiletries, a travel-sized first aid kit, a reusable water bottle, and a portable phone charger. By packing these items, you'll have everything you need to make your stay more enjoyable.
Notify the Hotel
If you have any special requests or requirements, it's a good idea to notify the hotel in advance. This could include requesting a specific room type, informing them of any allergies or dietary restrictions, or asking for assistance with transportation or sightseeing recommendations. By communicating your needs ahead of time, the hotel staff can better accommodate you during your stay.
During Your Stay
Check-in Procedures
When you arrive at the hotel, be prepared for the check-in process. Have your reservation confirmation and ID ready to present to the front desk staff. They will provide you with your room key and any additional information about the hotel's amenities and services. Take note of the check-out time and any other instructions given to ensure a smooth departure.
Explore the Hotel
Take some time to explore the hotel and familiarize yourself with its layout and amenities. Find out where the fitness center, pool, restaurant, and other facilities are located. This will help you navigate the hotel more easily and make the most of the available amenities during your stay.
Utilize the Amenities
Make sure to take advantage of the amenities offered by the hotel. If there's a pool or fitness center, consider incorporating these into your daily routine. Take advantage of any complimentary breakfast or happy hour offerings. By utilizing the amenities, you're getting the most out of your experience and maximizing your comfort.
Get Local Recommendations
Don't hesitate to ask the hotel staff for local recommendations. They are often knowledgeable about the best restaurants, attractions, and hidden gems in the area. By getting insider tips, you can experience the destination like a local and make the most of your stay.
Room Selection
Room Type
When selecting your room, consider your needs and preferences. Do you prefer a king-size bed or two queen-size beds? Would you like a room with a balcony or a view of the city? Think about what will make your stay more comfortable and enjoyable and select a room type that aligns with your desires.
View
If having a great view is important to you, make sure to mention it when booking your room. Many hotels offer rooms with views of the ocean, mountains, or city skyline. However, keep in mind that rooms with a view may come with a higher price tag. Consider if the view is worth the additional cost and prioritize accordingly.
Noise Level
Consider the noise level when selecting your room. If you're a light sleeper, you may want to request a room away from the elevators or ice machines. Additionally, if the hotel is located on a busy street, you may want to request a room on a higher floor to minimize street noise. Communicate your preferences to the hotel staff, and they will do their best to accommodate your needs.
Floor Preference
Some people have a preference for which floor they stay on. Whether it's the convenience of being on the ground floor or the breathtaking views from higher floors, let the hotel know your preference during the booking process. However, keep in mind that specific floor requests may not always be guaranteed, especially during peak seasons.
Maintaining Your Comfort
Temperature Control
Maintaining a comfortable temperature in your room is essential for a good night's sleep. Most hotels have individual temperature control in each room, allowing you to adjust the temperature to your liking. Experiment with the settings until you find what works best for you. If you're still having trouble, don't hesitate to reach out to the front desk for assistance.
Bedding Preferences
Everyone has different preferences when it comes to bedding. If you have specific needs or preferences, such as extra pillows or a certain type of mattress, let the hotel know in advance. Many hotels are happy to accommodate requests and provide you with the most comfortable sleeping experience possible.
Noise Reduction
To minimize noise disturbances, consider bringing earplugs or using a white noise machine. These can be particularly helpful if you're a light sleeper or if you're staying in a noisy area. Additionally, choosing a room away from high-traffic areas can also help reduce noise disruptions.
Light Control
If you're sensitive to light when sleeping, consider bringing an eye mask with you. This can be especially useful if your hotel room doesn't have blackout curtains or if there are bright lights outside. By blocking out excess light, you'll be able to achieve a more restful sleep.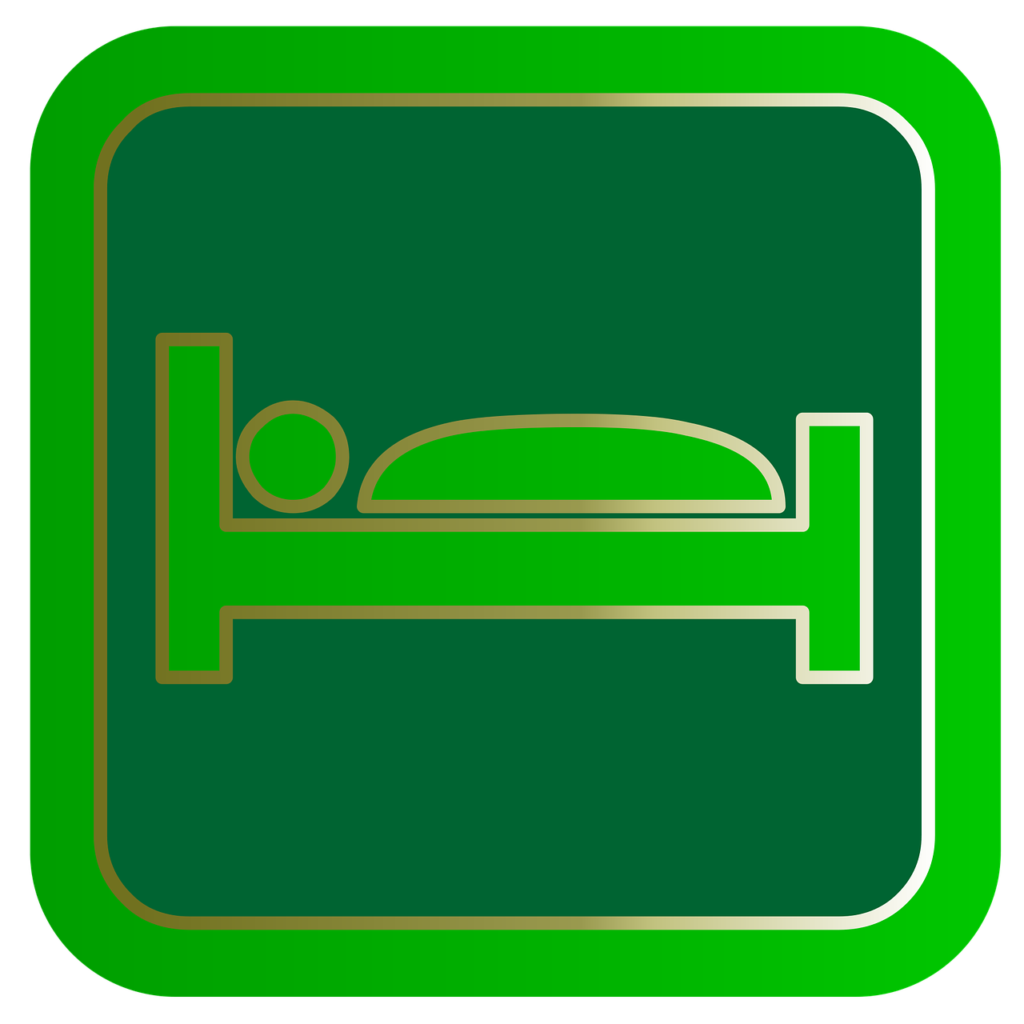 Safety and Security
Locking Your Room
Always make it a priority to lock your hotel room when you're inside or outside. It's a simple but crucial step in ensuring your safety and protecting your belongings. Use the deadbolt or chain lock provided on your door, and don't forget to double-check before leaving the room.
Using the Hotel Safe
When traveling with valuable items or important documents, it's a good idea to utilize the hotel safe. Most hotels offer in-room safes or a secure area at the front desk where you can store your belongings. Take advantage of this service to give yourself peace of mind during your stay.
Emergency Exits
Familiarize yourself with the emergency exits and evacuation routes in the hotel. This information is typically displayed on the back of your room door or posted throughout the hallways. In the unlikely event of an emergency, knowing how to quickly and safely exit the building is crucial.
Awareness of Surroundings
Stay alert and aware of your surroundings when staying at a hotel. Be mindful of any suspicious activity or unfamiliar individuals. If you notice anything out of the ordinary, don't hesitate to report it to the hotel staff or security. Your safety is their top priority.
Maximizing Your Experience
Room Upgrades
If you're celebrating a special occasion or simply want to enhance your stay, consider requesting a room upgrade. While not always available or guaranteed, hotels may be able to accommodate your request based on availability. It never hurts to ask, and you might just find yourself in an upgraded room with additional perks and amenities.
Special Requests
Special requests can range from having extra towels in your room to requesting a specific type of tea for your morning beverage. Don't be afraid to communicate your needs and preferences to the hotel staff. They are there to make your stay as comfortable and enjoyable as possible and will do their best to fulfill your requests.
Hotel Loyalty Programs
Consider joining a hotel loyalty program if you frequently stay at a particular hotel chain or travel often. Loyalty programs often offer benefits such as room upgrades, late check-out, or exclusive discounts. By signing up and accumulating points, you can make your future stays even more rewarding.
Local Experiences
Take advantage of the local experiences offered by the hotel or the surrounding area. Many hotels partner with local businesses to offer unique activities or excursions for their guests. Whether it's a guided city tour, a cooking class, or a wine tasting, immersing yourself in the local culture will make your stay more memorable.
Dealing with Issues
Communication with Staff
Open communication with the hotel staff is key in resolving any issues that may arise during your stay. Whether it's expressing your concerns about room cleanliness or requesting additional towels, the staff is there to assist you. Be friendly and polite when addressing any issues, and they will do their best to resolve them promptly.
Room Problems
If you encounter any issues with your room, such as a malfunctioning air conditioner or a leaky faucet, report it to the front desk immediately. They will work to resolve the problem or provide you with an alternative solution. Promptly addressing any room problems will ensure a comfortable and enjoyable stay.
Billing Discrepancies
Review your final bill before checking out to check for any discrepancies. If you notice any charges that you didn't incur or any errors, bring it to the attention of the front desk. They will investigate the issue and make any necessary adjustments. It's always best to address billing discrepancies before leaving the hotel to avoid any complications later.
Complaint Resolution
If you're dissatisfied with your stay or have a complaint, it's important to communicate your concerns to the hotel staff. Give them an opportunity to address your issues and find a satisfactory resolution. Most hotels strive to provide excellent customer service and will make every effort to ensure your satisfaction.
Checking Out
Settling the Bill
Upon checking out, settle your bill and ensure that all charges are accurate. If you have any questions or concerns about the bill, now is the time to address them. Once everything is in order, you'll be able to leave the hotel without any outstanding payments.
Feedback and Reviews
Take a few moments to provide feedback on your stay. Many hotels appreciate hearing about your experience and use this feedback to improve their services. Whether it's filling out a survey or leaving a review online, your feedback will help others make informed decisions when choosing a hotel.
Retrieving Your Belongings
Before leaving the hotel, double-check the room to make sure you haven't left anything behind. Check the drawers, bathroom, and closet to ensure you haven't forgotten any personal belongings. If you do realize you've left something behind, contact the hotel as soon as possible to arrange for the retrieval of your items.
Leaving the Hotel
As you leave the hotel, take a moment to thank the staff for their service and hospitality. A friendly goodbye is a wonderful way to express your appreciation for a pleasant stay. Leave the hotel with fond memories and the knowledge that you chose the right hotel for a comfortable and enjoyable experience.
In conclusion, choosing the right hotel and effectively managing your stay can greatly enhance your overall travel experience. By considering factors such as location, budget, amenities, and reviews, you can select a hotel that meets your needs and preferences. When it comes to booking, explore options such as direct booking, online travel agencies, and comparison websites to find the best deal. Before your stay, conduct thorough research, check hotel policies, pack essentials, and communicate any special requests. During your stay, make the most of the hotel's amenities, explore the local area, and take advantage of staff recommendations. Take care in selecting your room, maintaining your comfort, and ensuring safety and security. Maximize your experience with room upgrades, special requests, loyalty programs, and local experiences. If issues arise, communicate with the staff for resolution. Finally, settle the bill, provide feedback, retrieve your belongings, and leave the hotel with gratitude. By following these tips and tricks, you'll be well-prepared for a memorable and enjoyable hotel stay.